The HRC 60th Car Show with Concours De Provenance was held Saturday afternoon on the front lawn of the Osthoff Resort overlooking beautiful Elkhart Lake. The featured marquee was "Revered Cars of the 50's" and nearly half the field that covered the lawn was made up of 1950 era cars. The event was divided into two parts; Cars for display only and cars to be judged in the Concours De provenance. Staging, scheduled to be complete by noon was delayed due to the morning rain, but by 2PM the field was full with sports cars and racing cars arranged by group covering the lawn. The quality of the field was exceptional and in keeping with the 60th Anniversary theme, eight cars that actually participated in the original 1950-52 Elkhart Lake Races were displayed. All were in running order.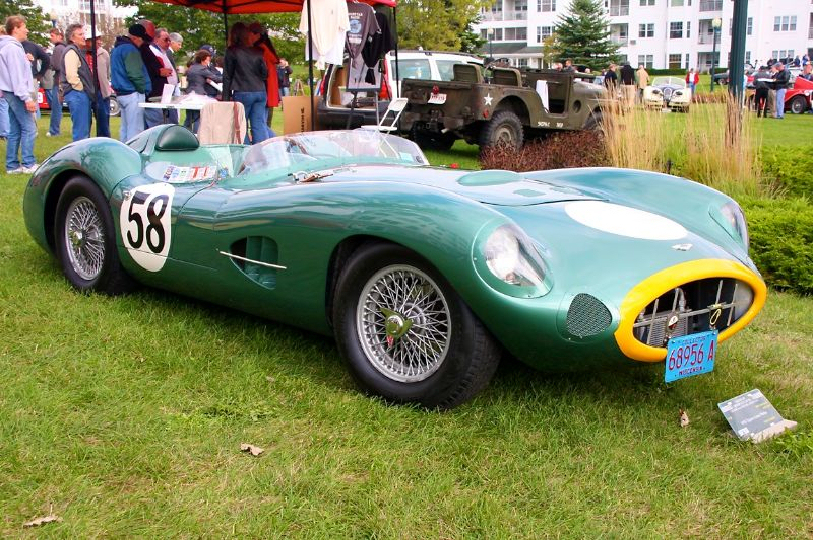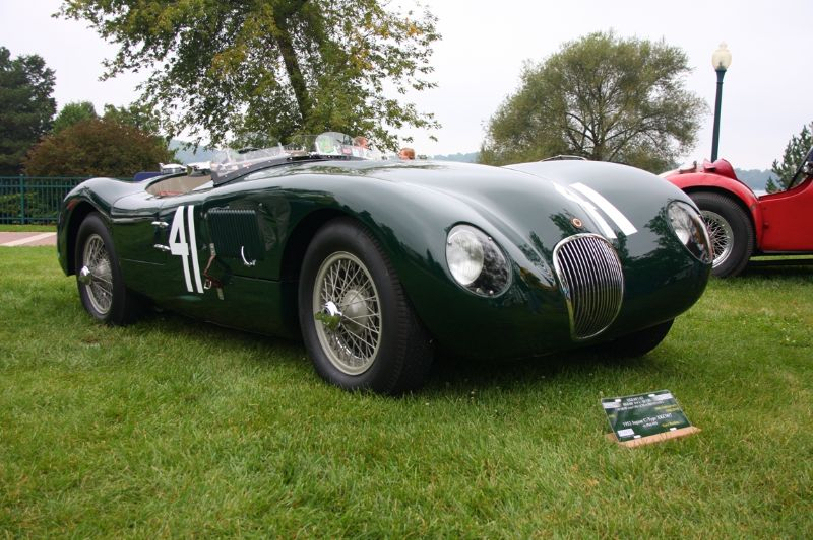 Cars were shown in a wide variety of classes based on history and type ranging from cars of the type that actually competed in the original 1950-52 Elkhart Lake races to contemporary exotic sports cars. A wide variety of marquees graced the field including cars from Jaguar, Allard, Aston martin, MG, Austin Healy, Elva, Alfa Romeo, Ferrari, and Porsche to name just a few. The crowd loved seeing them and the proud owners happily answered myriads of questions from admiring fans.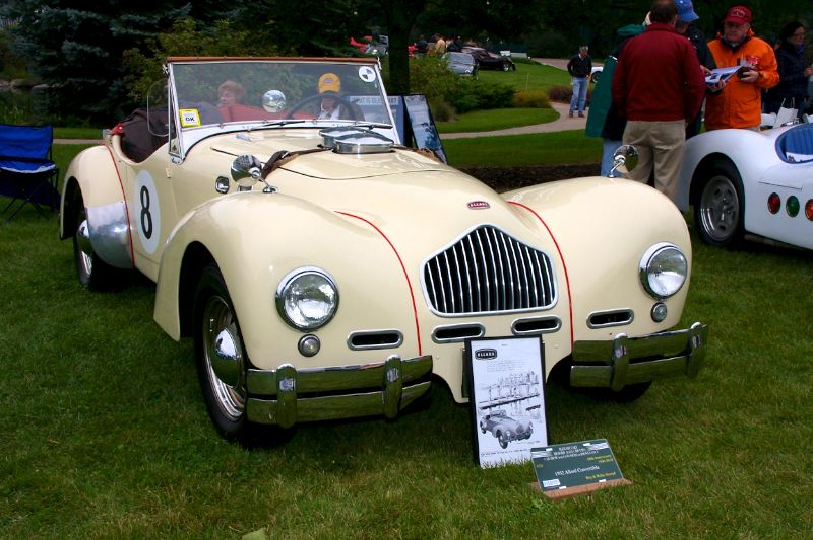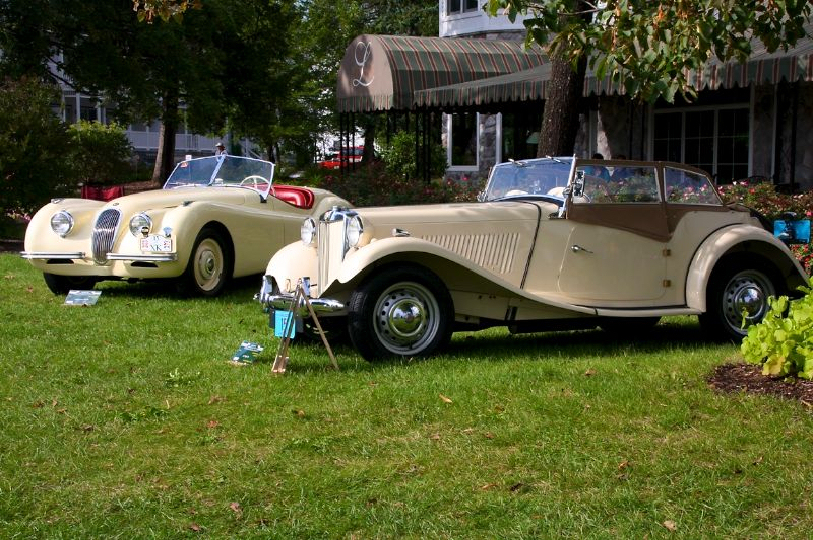 Fourteen cars were entered in the judged Concours De Provenance event. A Concours De Provenance, unlike a Concours d'Elegance, puts the judging emphasis on four factors: (1) Racing Provenance in period, (2) Racing Provenance in more recent "vintage" racing, (3) Originality and (4) Presentation (appearance & mechanical). Cars were judged in three categories: Group 1 – Cars that had competed in the original Elkhart Lake open road races in 1950, 51 or52, Group 2 – Production based race cars and Group 3 – Purpose built race cars.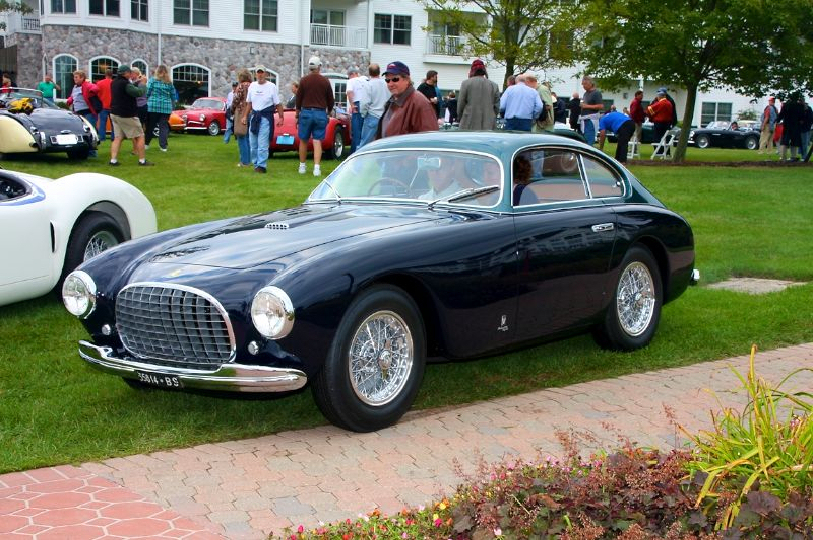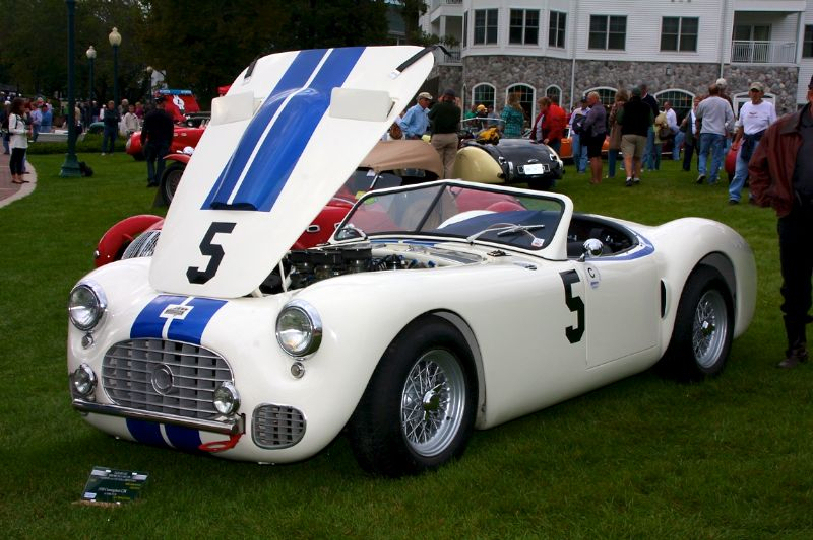 The beautiful C Type Jag of Gary Bartlett in which Phil Hill won the 1952 Sheldon Cup Race was a real crowd pleaser as was the stunning Ferrari 212 Export of Peter McCoy just arrived from winning its' class at Pebble Beach. Peter's Ferrari driven by Phil Walters gave Phil Hill a real challenge during the 1952 Sheldon Cup race and ultimately finished in second place. A real sentimental favorite was the Tom Mittler's C2R Cunningham in which John Fitch won the main event in 1951. Tom passed away suddenly a few months before the event but his family graciously honored his earlier commitment to enter this important car.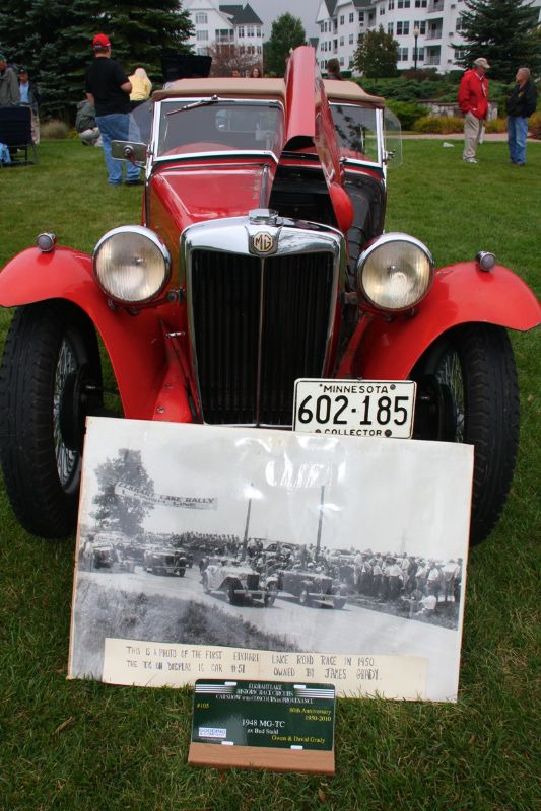 1948 MG-TC entered by Gwen Brady and the 1951 Cadillac-Allard J2 entered Paul Brownell shared honors for patina and length of ownership.
The Grady MG-TC was originally driven by A.J. "Bud" Stahel of Minneapolis in the 1950 novice race for cars under 1500cc. The car has been owned and cared for by Gwen Grady and her late husband Jim since 1951 and has had only two owners in its lifetime.
The Cadillac-Allard J2 of Paul Brownell had an even greater claim to fame as it was originally owned by Fred Wacker Jr. and was raced in the 1952 Main Event (The Last Race). Fred completed thirteen laps before mechanical failure forced him out of the race while running in ninth place. Racing with the number "8", the car was one of several "Eight Ball" cars owned and raced by Fred.
Sports cars of every description were on the field including a rare 1964 Corvair Fitch Sprint owned by Tom and Connie Seversin. The Corvair Fitch Sprints were the creation of John Fitch in an effort to turn the mundane Chevrolet Corvair into an American Porsche. The effort was short lived when Ralph Nader published his book "Unsafe At Any Speed".
Honored guest John Fitch showing remarkable energy for his age, was on the field most of the afternoon enjoying the cars, talking to their owners and signing autographs.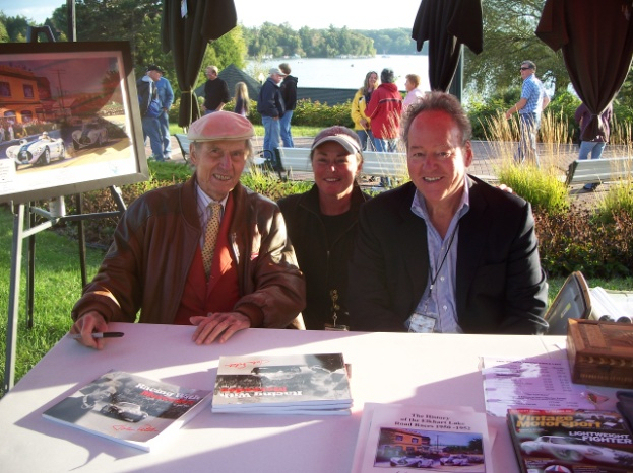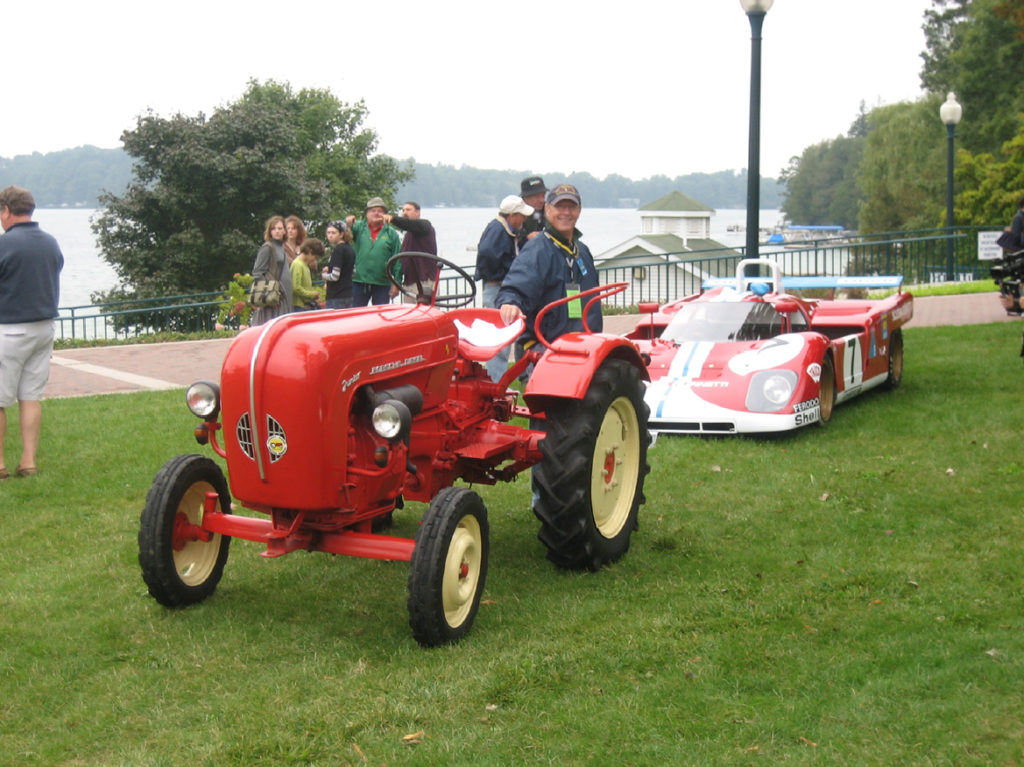 At 4:00 PM the premium lead crystal trophies on display at the awards table were awarded in each of three classes. The judges, Scott Callen, Dave Camarano, Dave Dahlin and Don Klein, struggled mightily in an effort to be fair, consistent and accurate. Deliberating for over three hours, it proved to be no easy task. All entries were of such high quality that there was little to separate them. In the end provenance in period became the single most determining factor. Winners are listed below within judging group but there were simply no losers.
HRC60th At Elkhart Lake, Concours De Provenance Entries
Year
Make/Model
S/N
Current Owner
Orig. Owner/Driver
Place
ORIGINAL ELKHART LAKE RACES CARS
1948
MG-TC
TC4897
Gwen Grady
A.J. "Bud" Stahel
1949
Healey Silverstone
D19
Bob Seymour
Jim Kimberly / Fred Wacker
2
1949
Jaguar XK120 Alloy
670047
Roger Morrison
Brooks Stevens
1951
Cunningham C2R
5102
Mittler Family
Briggs Cunningham / John Fitch
1
1951
Allard J2
2086
Paul Brownell
Fred Wacker, Jr.
1951
Ferrari 212E Coupe, Vignali
0092E
Peter McCoy
Ed Guiberson / Phil Walters
1952
Jaguer C-Type
XKC007
Gary Bartlett
Charles Hornberg / Phil Hill
3
1952
Allard J2X
3058
Tom & Susan Porter
Eddie Jones
PRODUCTION BASED RACE CARS
1949
Jaguar XK120 Alloy
670026
Mike & Deb Korneli
Carlos Lostalo
1950
Jaguar XK120 Alloy
670124
James Beck
Charles Hornburg
2
1952
Allard K2
91K1983
Roy Stumpf
1953
Ferrari 166M Spyder, Vignali
0290/M
Jim Fuchs
Piotti/Franchini
1
PURPOSE BUILT RACE CARS
1952
Comet Special
NA
D. Shoff & D. Rex
Glen Glendening
1
1961
Cooper Y56, F-Jr
1961-10
Dick Eisenmann
2
1962
Chaparral One
002
Tom Hollfelder
Harry Heuer
1971
Ferrari 512M/F
1048
Tom Hollfelder
Geo. Filipinetti / Mike Parks
A Special Thank You to
GOODING & COMPANY
Sponsor of the 2010 Elkhart Lake Concours de Provenance
David Gooding
1517 20th Street
Santa Monica, CA 90404
Tel #310.899.1960
Fax #310.899.0930
E-mail: David@GoodingCo.com