The effort to preserve the Elkhart Lake Historic Open Road Race Circuits began in 2005 when the public roads comprising the circuits were threatened with permanent alteration by the Sheboygan County Highway Department. A small group of sports car and vintage racing enthusiasts who believed the Open Road Circuits should be preserved and protected for the enjoyment of current and future generations objected and began an organized opposition. Soon like-minded enthusiasts expressed an interest in supporting the preservation effort and participation in HRC sponsored activities. To that end, the Preservation Society was created as a membership organization open to anyone who shares our dedication to historic preservation and enthusiasm for racing history or the simple joy of owning and driving sports cars.
We Cordially Invite You To Become a Member of the Elkhart Lake Historic Race Circuits Preservation Society
or
Standard Membership Benefits
When you become a member of the Society you become a part of the Society's efforts to preserve and protect the Historic Race Circuits from alteration or destruction.
You will have the opportunity to enjoy the fellowship of like-minded sports car enthusiasts at HRC organized events.
Every member receives an attractive annual "collector series" membership pin identifying their commitment to historic preservation.
You will also receive periodic newsletters with reports on Society activities and events as well as the current status of preservation efforts.
You will be entitled to the Member discount price at the Dinner Events held three times per year concurrent with the historic race weekends in Elkhart Lake (May, July and September).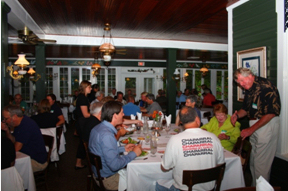 The Founding Members Organizing Meeting at Siebkens Resort
Membership Levels:
Memberships are available at a variety of levels from a single Individual Membership to a Lifetime Membership.
Lifetime Members will receive a complementary limited edition print
"The Last Race" by Hector Cademartori
autographed by John Fitch winner of the 1951 and 1952 Main Event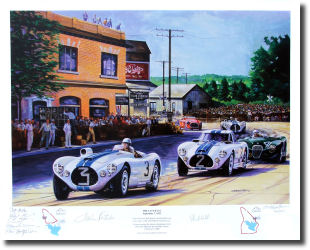 Join today and help save racing history!
Click here to download a membership application
Already an HRC Member?
Please sign-in here


Username is case-sensitiveNo restrictions on passwords